EU Cup 2009 Team Previews - Croatia, Czech Republic, Finland and Iceland
Wednesday, September 02 2009 @ 08:25 pm ACST
Contributed by: Aaron Richard
Views: 6,446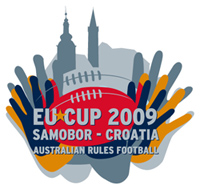 As in previous seasons, World Footy News will this year undertake a team-by-team preview of the sides for the EU Cup in Zagreb.
In our first installment, we spoke with host nation Croatia, their former Central European AFL rivals the Czech Lions and Finland, and newcomers from the North Atlantic Iceland.
The Croatian Knights, last year's runners-up, have seen significant domestic growth this year with their Zagreb metro league and will be very keen to go one better and take the Cup in front of their home crowd. The Czechs and Finns have also progressed significantly on a local level this season and will be eager to show they can match it with the best Europe has to offer.
Iceland remain an unknown quantity, but captained by Pall Finnsson, the Icelandic-born captain of the Paris Cockerels and former test captain of the Denmark Vikings, they may surprise a few rivals come the first weekend in October.
Croatian Knights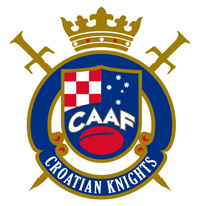 Official practices for Team Croatia began on August 20th. Team captain-coach Josip Kravar has set out a tough training plan, with practices going on three hours per day, six times a week.
Croatian footy pioneer Kolja Koracak says "The pool of players is twenty-five, so ten guys will have to drop down and watch the EU Cup from the stands, or maybe they get a chance with the EU Crusaders in case of an odd number of teams."
"There will be two practice matches, and on September 15th Josip will announce the top 15 players who will make EU Cup team." The full squad are Croatians, with only two who have lived for a time in Australia.
Koracak describes some of his stars through analogies to AFL players, comparing Josip Kravar with Sam Mitchell, being a mastermind off the field, but and a strategic guru onfield. Renato Babic is Croatia's answer to Cyril Rioli, Koracak saying he is "uncatchable", while tall forward Tomislav Cvetko is Knights' Buddy Franklin.
In front of a home crowd, last year's runners-up will be playing for first. Koracak sees the England Dragonslayers as still being the clear favourites, although he adds "last year we surprised everyone and got second, this year we know people will take us seriously and Germany will want a payback."
"A top four finish with satisfy us, but in front of the home crowd, we are leaving our heart on the field and aming for gold."


Czech Lions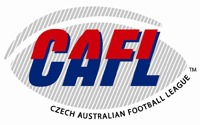 Mike Gouteff from the Czech AFL tells us the Lions side this year comes from a far bigger pool than previously, with their maiden domestic league season attracting plenty of new local recruits.
"We just had our final game where players could be judged for selection yesterday and our EU Cup team will be announced at our Wednesday training. As far as I am aware we have the following nationalities - 8 Czechs, 1 Slovak, 5 Australians and 1 French."
"Last year we only had about 9 or 10 regular players, and only 2 or 3 regular Czech players so it was a bit of a push for us to put together a full squad for the EU Cup. Our result of managing one win in the competition was probably a reflection of that."
"Fortunately, since that time we have managed to grow our numbers significantly and this season we have an active list of just under 40 players to choose from. Although this means the majority of our players are in their first season, the improvement has been quite rapid."
"So whilst we believe on our day we can compete with and beat any of the other teams out there, we would realistically be happy to finish somewhere inside the top six. We will also be bringing a support staff composing of Coach, two assistants/runners and a medic, which is something we have not had in the past and should also help our on field organisation.
Some first-year players Gouteff rates as ones to watch include local Czechs Jan Kren (midfield/forward), Jan Brynych (ruck), Pavel Smolen (fullback) and Jirka Duron (midfield), as well as their French recruit Sam Lalloue (midfield/back pocket).


Finland Icebreakers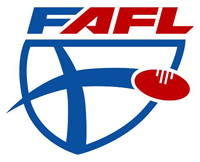 Grant Siermans from the Finland AFL tells us that the league's 2009 domestic season was a great success, with 3 stand-alone clubs.
"We have in the range of 18-25 people for each club, with a very low Australian count. A great inclusion to the season was ex-AFL player Carl Steinford moving to Helsinki and playing with the Heatseekers. There are plans to branch out into more cities, and more will be done about that after the EU Cup I suspect."
Selection of the EU Cup team has been a real league effort, with coaches, board members and captains being asked their opinion about who they think is worthy to wear the Icebreakers jumper.
Siermans explains that a major factor was deciding to go for a non-Australian team for the first time, stating "We really want to focus on giving nationals and others who have learned the game here as much exposure to sport as possible."
"A list for a potential squad was made and official invitations were sent to these players. The first list contained 24 players, of which only 3 have said they cannot come to Croatia. From there, it is whoever is most dedicated to training and playing, and most likely a final squad selection nearer the date of the games."
"We are proud to say that the team will be mostly Finnish, with the team possibly including players from Ireland, Colombia and Estonia."
As for players to watch, Siermans names a group he calls the "Finnish Fab Four" in Fredi Romar, Ville Koivunen, Jukka Toivonen and Mika Kupila.
Also highly regarded is Juuso Timosaari, who was the FAFL's leading goal scorer this year, after only playing the game for six months. The defence will be led by the Irish "general" Sean Doherty, and the big full back Jukka Reiman.
The Finns will be keen to beat last year's result of fifth place. Siermans says "We understand that there are some very strong teams that have been playing the game a lot longer than we have, but we hope to maybe ruffle a few feathers amongst the top teams. In Prague we finished 5th, so matching that result or better would be a great result and a just reward for the amount of work everyone has been putting in to the game in Finland."


Iceland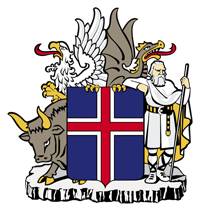 Like most groups starting out, the Icelanders are still at the stage of development where you have to take a pragmatic approach to selection - if you're ready and able and can afford a ticket to Zagreb, you're in.
As Fridgeir "Fritz" Asgeirsson tells us, "We only started training and playing Aussie Rules this spring, so the selection was easy, everyone that is ready and able is on the team as long as they can afford the plane ticket to Croatia."
"We have been working really hard to get a sponsor or advertiser for the team but no one has got any money (or so they say) after the collapse of the Icelandic economy."
"We are lucky though, as the guys are really enthusiastic. We'll have almost our strongest team of the 18 that regularly train."
Most of the players in the group are Icelandic, although they do have two Bulgarians and a Slovenian. Fritz adds, "We have had other nationalities show up for trainings, but irregularly and mostly only once. We also have two that have dual nationality and both of them have a father from Australia. Also we have one naturalized Englishman, who has been living here for years and has an Icelandic passport."
"Our star player will no doubt be Pall Finnsson, the captain for French champions Paris Cockerels. He has also been Danish champion with Farum as well as having chaired the DAFL and been on the Danish National team."
"Our up and comers are (and since we have never played a proper game I am going with my heart and not my head on this one):
Jón Zophoniasson - 20 years old, he'll probably replace me as a ruck sooner rather than later, but he is fast and a good handler of the ball.
Gregor "Greg" Vajdic - 30 years old, he's a professional bodyguard and built like a bull, runs like one too. He is unstoppable when he has the ball but we'll have to work a little on his kicking, but once he has got that down he'll be an all around player.
Jakob Vikingur Robertson (yes - his name is Jakob the Viking) tackles hard and he is fast, nineteen or twenty years old.
Leifur Bjarnason - 23 years old, lived in Australia and played Aussie Rules. Definitely the most experienced player on the training field.
Fritz says the group will be satisfied as long as they don't lose every game, however they are optimistic that their team will stack up well. "We are really optimistic as we have a good team. But we must also be realistic and since we aren't in a position to play training games, we would be very happy with a couple of wins, maybe three."
If anyone is interested in buying an advertisement on the front of the Icelandic national team's jerseys and get the title of "main sponsor" for the year, the slot is still open.