2009 AFL Grand Final Parties
Wednesday, September 23 2009 @ 06:52 am ACST
Contributed by: Troy Thompson
Views: 27,749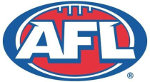 Whether you are a Cats fan wanting to see them make it two out of three, a Saints tragic wanting to see them break the long and painful drought or a neutral just wanting to watch the big game, finding somewhere to watch it when you are overseas is not always an easy task. Once again World Footy News is proud to present you with a wide list of venues to watch the 2009 AFL Grand Final around the world. Feel free to add any venues that are not listed below in the comments section and we will add them to the main list.
Please note: The information is entered here in good faith. worldfootynews.com is not responsible for any incorrect information posted to this story. Wherever possible attempt to check ahead to make sure the party you are planning on attending is still going ahead and has room for you. There have been cases of sell outs and late changes e.g. when a venue could not secure a telecast.
NORTH AMERICA
Atlanta, Georgia, USA
The Atlanta Kookaburras - AFL Grand Final streamed live in Atlanta.
When: Friday September 25th 2009 @ 11:00pm (Game starts 12:30) Where: The Tin Roof Cantina 2591 Briarcliff Rd NE Atlanta, GA 30329-3110 (Map)
Cost: $20.00 (for beer and the game. Eats available from The Tin Roof's excellent kitchen)

Austin, TX, USA
Austin Crows Australian Rules Football Club - Grand Final Viewing Function
Where: Third Base Southpark Meadows (Slaughter and 1-35)
When: Friday September 25 @ 10:00pm. Game starts around 11:30pm
Cost: A $5 donation to the Austin Crows gets you $2.25 domestic bottles, $3.25 wells, other drink specials and 10% off all food.
Please join the Austin Crows players, family and friends in a fun night viewing the game. Competitions and raffles will be held throughout the night also.

Baton Rouge, LA, USA
Baton Rouge Tigers 2009 AFL Grand Final Party Tonight at Dingos
Dingo's is located on Coursey and Sherwood Forrest across the street from the new Walk-On's 8:30pm for Dinner/Appetizers/Drinks10:30pm Pre-game Starts11:30pm Game Starts
Come out and get your seats and have a few laughs and cold ones with everyone before pre-game starts. See everyone at Dingo's (Baton Rouge's only true Aussie-themed restaurant!!!) tonight.
Boston, USA
Saturday, September 26*, 2009 2:00 PM Phoenix Landing, 512 Massachusetts Ave Central Sq
This location is easily accessible to public transport (central sq T) and the pub has a big screen and also more than enough flat screen TVs around the bar that will be showing the game. The usual $20 which goes towards this years Demons Nationals Campaign gets you in the door which includes a free meat pie, beer and a coopers beer stubbie holder (coosie) or hat. Get in early as there is limited seating at the bar, standing room a plenty but as there is a ton of TVs around the bar viewing will be plentiful. *Note this is a replay of the match.
Chandler, AZ, USA
Arizona Hawks Australian Rules Footy Club GF Party
Location: McCool's Bar & Grill, 4910 W Ray Rd, Chandler, AZ
Start Time: Friday, September 25, 2009 at 9:00pm
Price: $10.00 includes drink specials and raffle entry
Phone: 6023324119 email: arizonahawks@gmail.com
Chicago, Illinois, USA
Friday Sept 25th, Doors open 9pm, game starts 11:30pm
Venue:The Globe Pub
Tickets are only $15 and include a chance to win two return tickets to Australia. Drink and food specials will be posted as they are finalised at the Chicago footy website.

Dallas, Texas, USA
Dallas Magpies Grand Final Party
When: Friday Sept 25, doors open at 8:30
Admission: $20 donation to the Dallas Magpies Australian Rules Football Club
Where: Victoria Hall of Andrew Ormsby Catering, 3121 Ross Ave, Dallas, 75204. The game will be televised live in HD on 2 large 9' screens. There's no better place to watch it. As in years past, the party and game will double as a fundraiser for the Magpies. We will have food and drinks for sale.

Delta, BC, Canada
North Delta junior AFL club's 2009 AFL Grand Final Party
Gecko Grill room at the Delta Lion Pub 11186 84 Avenue Delta, BC V4C 2L7, Canadafrom 7pm on Friday 25 September.
Tickets are $10 will all proceeds donated to the club. We'll have lots of door prizes and silent auctions, plus pools for game scores, first goal and the Norm Smith Medallist. Food will be available at reasonable prices, drinks at the bar.
Kids welcome as the event will be held in a separate function room away from the bar.
Visit www.ndfooty.org for more information.

Fort Lauderdale, Florida, USA
Ft Lauderdale Fighting Squids Grand Final Party
Friday September 25th
MacGuires Hill 16

Las Vegas, Nevada, USA
Friday 25th September
McMullans Irish Pub - 4650 W Tropican Ave Starting 6.30pm
www.vegasfooty.com

Los Angeles, California, USA
Orange County Bombers AFL Grand Final party.
On The Rocks Sports Bar, 239 North Harbor Drive, Redondo Beach CA 90277.
6 big screens on the outdoor patio, raffles and prizes. Game starts around 9pm, be early to get a seat. Tickets $10 at the door, includes entry in the major prize to be drawn at half time.
More details at www.ocbombers.com
Montreal, Quebec, Canada
Quebec Saints A.F.C "AFL Grand Final LIVE at the Pepsi Forum Sports Bar
Friday, September 25 at 9:00pm - 3:30am
Pepsi Forum Sports Bar - Level 4

Nashville, TN, USA
AFL Grand Final PartyWho is
Varsity Grille NashvilleAddress: 204 21st Avenue, TN 37203
Friday September 25, 11:00 pm until about 2:30 am

New York, NY, USA
NY MAGPIES AFL GRAND FINAL EVENT TICKETS ON SALE NOW!!! - Just like every Magpie Grand Final Event for the last 7 years, this one WILL SELL OUT so get your tickets early. ,
When: September 25th (Friday) at 8PM 'til the final siren blows!
Where: The Canal Room, 285 West Broadway @ Canal Street (map)
Payment details (more information): $20 per ticket in advance which includes: the game live on big screens, live bands including Matt Irvin and Brad Teeby, loads of door prizes (buying through PayPal automatically enters you in the draw) from our sponsors including Crumpler bags, The Australian restaurant and Jacob's Creek wines, $5 Coopers beer and glasses of Jacob Creek wines all night.
NY Magpies.
New Westminster, BC, Canada
The Met Bar and Grill
Come and join the Aussie Manager for Footy, Beer, Aussie Tucker and great drink specials!
This Friday 25th September, game starts at 9:30pm, but come and join us for some great food before hand.
The Met Bar and Grill - 411 Columbia Street, New Westminster, BC Canada V3L 1A9, Phone: 604 520 1967
No cover charge!!! Hope to see you there.
Philadelphia, PA, USA
Philly Hawks 2009 Grand Final Party!
Friday, September 25, 2009 at 10:00pm
Mikey's Great American Grill, 32nd and Chestnut Streets, Philadelphia, PA
Price: $20 (includes meatpie and drink ticket)

Portland, Oregon, USA
Portland Power AFC/Australian Football Club Grand Final Party
Buffalo Gap Saloon & Eatery - 6835 SW Macadam Ave - (503) 244-7111
DATE: Friday, September 25th, 2009 - The main event is scheduled to go on LIVE upstairs in the Attic just after 9pm. The upstairs will open by 7pm and the downstairs is open all day.
TICKETS: Tickets are $10/person and can be arranged by e-mailing your guest list to events@portlandfooty.com. Payment can be arranged online via PayPal at http://www.portlandfooty.com/membership.htm by making a Donation. Be sure to click "Add Special Instructions to the Seller" on the Final Review page and include your name, the reason for your donation (AFL Grand Final tickets) and your guest list.

Raleigh, North Carolina, USA
Venue: Woody's City Market - in the heart of downtown Raleigh. Address: 205 Wolfe St Raleigh NC 27601. URL to the map of the area: http://www.mapquest.com/maps?city=Raleigh&state=NC&address=205+Wolfe+Street
Starting: 10:00 pm and goes until the final siren. Come join the NC TIGERS in watching the big game.
Sacramento, California, USA
Sacramento Saints Australian Rules Football Club
Date: Friday, September 25, 2009 - 8:00pm - 11:00pm
Location: Capitol Towers Apartments - Social Room, 1500 7th Street, Sacramento, CA
$5.00 Entry. Players and guests are invited to attend. Entry will be $5 per person and Australian meat pies, beer, wine and other fair will be on offer. Players are requested to bring along 'Aussie-Pot-Luck" to contribute to the evening.
RSVP's are required - contact info@sacfooty.com - Street parking is available.
San Diego, California, USA
San Diego Lions Australian Rules Football Club AFL Grand Final Party
Date: Friday, September 25, 2009. The game usually starts around 9:00pm. If you want a chance at a seat, get there a bit early!
Bare Back Grill-Down Town, 624 E St (between 6th Ave & 7th Ave), San Diego, CA
A $20 donation to the San Diego Lions ARFC at the door will get you -free food buffet, $3.00 off select pitchers of beer, $3.00 Vodka Monsters, a couple of tickets to enter in our raffle.
San Francisco, California, USA
Venue: Intercontinental Hotel 888, Howard Street, San Francisco ,br> Starting time of the event: 6:00 pm Happy Hour
Australian American Chamber of Commerce is hosting its annual Grand Final Party. Complete with Aussie beer, wine, pies and a raffle for two economy tickets from LA to Australia on V Australia. For more information and ticket sales, go to www.sfaussies.com

Toronto, Canada (Downtown Dingos), Canada
14th Annual AFL Grand Final Party
Address: Sports Centre Café, 49 St Clair Ave West, Toronto
Nearest Subway: St Clair Station
When: Friday, Sept 25th, 2009 at 9pm: Live game coverage starts at 11pm. Cover charge is $10 at the door
Also, you can purchase raffle tickets on the night to enter our major prize draw to win a trip to Australia!!! Thanks to Downunder Travel and Qantas.
For more information: see our website www.torontodingos.com or email aflgrandfinal@torontodingos.com

Toronto, Canada (Central Blues), Canada
Friday September 25th, doors open 9:30pm
Ferret & Firkin - 720 Spadina Avenue, Toronto Just a few steps south of the Spadina TTC subway station (Bloor & Spadina)
Cover Charge: $10 - Plenty of raffles, footy tipping, and many great door prizes.

Vancouver, BC, Canada
Vancouver Cougars Australian Rules Football Club 2009 AFL Grand Final Party @ Mahony's
Where: Mahony's UBC
When: Friday September 25, 2009 from 9:00PM
Entry, Beer, Burger $20.00, entry Only $10.00 - Tickets available online at the Cougars website.
Washington, DC, USA
ATTEND THE AFL GRAND FINAL NIGHT AT THE AUSTRALIAN EMBASSY:
On Friday, September 25th, the Australian Embassy in Washington, DC will be hosting a Grand Final Party
Experience the greatest game on earth in the wonderful setting of downtown DC. The doors will open at 10pm and the game will begin at midnight. You should purchase your tickets in advance as they will not be available at the door. Tickets are $15 a piece, which includes one complementary drink.
Please contact us if you are interested in purchasing tickets to attend the event. www.baltimoredceagles.com
EUROPE
Amsterdam, The Netherlands
Hosted by Amsterdam Australian Rules Football Club (contact amsterdam@aussierules.nl )
Coco's Outback Bar, Thorbeckeplein 8-12, 1017 CS Amsterdam
Open from 06:00!
www.aussierules.nl

Copenhagen, Denmark
Magraths Bar, Grand Final Live.
Magraths Bar, Østerbrogade 112, 2100 Copenhagen Ø
All are welcome and there is no cover charge.
Pints of Carlsberg will cost Dkr25,- and all shots DKR15,-. There will be Pies available at Dkr35
Facebook: Magraths Bar
Den Haag, The Netherlands
Hosted by Den Haag Australian Rules Football Club (contact denhaag@aussierules.nl )
O'Caseys Irish Bar & Restaurant, Noordeinde 140, 2514 GP 's-Gravenhage
Open from 06:00!
www.aussierules.nl
Fulham, UK
Putney Magpies Grand Final Party
Octoberfest Bar in Fulham, London
£10 entry which includes a German Sausage on a Roll and a German Beer. Doors Open 5am, Saturday 26th Sept.
See www.putneymagpies.com for details
Krakow, Poland
Someplace Else Sports Bar Next to the Sheraton Hotel on the bank of the Wisla river ul. Powiśle 7
Saturday, September 26th, open from 6am
Tel: +48 (12) 662 1000
website: krakow.someplace-else.pl
email: krakow@someplace-else.pl

AFL GF Party in Krakow, Poland.
At Nic Nowego, Świętego Krzyża 15, 31-028 Kraków, Poland (3 minutes walk from the main square).
Saturday, September 26th, open from 6:30am
Drinks and menu as per usual.

Manchester, UK
Saturday, September 26th
Walkabout Manchester
13 Quay St, Manchester
Manchester Mozzies
Prague, Czech Republic
The Czech Australian Football League (CAFL) presents - The 2009 AFL Grand Final Breakfast Saturday 26th September. Doors open at 6:00am
Sportbar Zlatá Hvězda (Gold Star), Ve Smečkách 588/12 Prague, off Vaclavske Namesti (Wencleslas Square)
TRANSPORT: Nearest Metro: MUZEUM (red line) or MUSTEK (green & yellow lines) Nearest Tram is Vaclavske Namesti (no.'s 3, 9, 14 & 24)
Tickets 200Kc (includes breakfast) available at the door (no presales) - Hot breakfast with tea, coffee or juice (bar open too, of course!)
MORE INFO at www.cafl.cz

Salo, Finland
Grand Final live in Finland & Finland AFL Best and Fairest vote count
Rockin' Hood Bar & Cafe ( Rummunlyöjänkatu 7, 24100 SALO. www.rockinhood.fi)
When? Sat 26.9.2009, game starts at 7:30am
Other events will include the Finland AFL Best and Fairest vote count to find Finland's best player and more. No cover charge.

Stockholm, Sweden
Södermalm Australian Football Club in conjunction with The Liffey (www.theliffey.se) and the Stockholm Region Australian Rules Football Federation AFL Grand Final Breakfast
The Liffey, Stora Nygatan 42, Gamla stan (Old town) - www.theliffey.se
6 am - Doors open for buffet breakfast.
6:15 am - Live AFL GF telecast will commence.
150:- entry + buffet breakfast, 70:- entry + one beer
Pre-booking required. Purchase your ticket by paying 150kr/70kr to BankGiro 261-7017. Put you name as the payment message so we know who your are.

Stuttgart. Germany
AFL GRAND FINAL 2009 BREAKFAST IN STUTTGART, GERMANY
with the Stuttgart Australian Football Club
at Naturfreundehause, Stresemannstr. 8, Stuttgart
Starting 6:00 am, no cover charge, live stream. Come out, watch footy and meet the mighty Emus! Hosted by Utrecht Saints Australian Football Club (contact utrechtsaints@aussierules.nl )
Mick O'Connells Irish Pub, Jansdam 3, 3512 HA Utrecht
Open from 06:00!
www.aussierules.nl
Swansea, Wales, UK
WARFL's Swansea Magpies 2009 AFL Grand Final Party
Walkabout Inn, 5-6 Castle Square, Swansea, SA1 1DW.

Utrecht, The Netherlands
Hosted by Utrecht Saints Australian Football Club (contact utrechtsaints@aussierules.nl )
Mick O'Connells Irish Pub, Jansdam 3, 3512 HA Utrecht
Open from 06:00!
www.aussierules.nl

ASIA

Balikpapan,Borneo, Indonesia
Saturday 26th September from 11am
Balikpapan Novotel Hotel
Platinum Packae 6,000,000Rp for table of 10 (includes keg beer, wine and food), Gold Package 5,000,000Rp for table 10 (includes keg beer and food).
Contact committee@borneobears.com for reservations.

Bangkok, Thailand
The Thailand Tigers are hosting the 2009 AFL Grand Final at The Australian Pub on Soi 11 Saturday 26th September 9.30am to 3.30pm Price: 1700 bht (Non - Members) 1500 bht (Tigers Members [you can become a member on the day!]) includes Chicken, Salad, Som Tum and Champagne Breakfast, Half time meat pies, sausage solls & Aussie snags,free flowing beer & wine
For tickets contact: Alan Sutherland mobile:0898979435 email:agsut@optusnet.com.au
For more information about the Thailand Tigers, check out www.thailand-tigers.com

Beijing, China
Beijing Bombers Grand Final Function
Saturday, September 26, 2009 - 11:30am - 3:30pm
Location: Danger Doyle's Blk 5, China View Building, No.2 Workers Stadium East Road Beijing, China
Tickets: 300 RMB (non-members), 250 RMB (BARFC members), 150 RMB (children 10-15 years old) Under the age of 10 are free
Includes: Australian beer, margaritas, wine and soft drink, all you can eat BBQ, happy hour prices after 3.30pm, give aways, competitions and prizes!
Tickets to be purchased at the door.

Jakarta, Indonesia
The ANZ Jakarta Bintangs Grand Final Function
Saturday 26 September, starting from 8am until 5pm
Cost: All inclusive tickets cost 950,000 Indonesian Rupiah (under 18's no alcohol tickets cost 500,000 Rupiah). Includes gourmet champagne breakfast, free-flow drinks throughout the day, Buffet lunch, including meat pies. MC - Nick McArdle from Fox Sports + special guest AFL players. Live telecast on big screens, sporting memorabilia auctions and footy records. For further details, contact Michele Brown on +6285882819640 mjames@cbn.net.id or go to http://www.bintangs.com for further details.
Kuala Lumpur, Malaysia
Malaysian Warriors AFL GF Function, 26th September, 2006
Gates Open 10.30 am. Crowne Plaza Mutiara Hotel, Jln Sultan Ismail, Kuala Lumpur
Special Guest :- Peter "Spida" Everitt
Check website for details - In asociation with MANZA - Call 03 2284 7145 to book tickets Visit http://warriorsmalaysia.com.
Hanoi, Vietnam
The Official Vietnam Swans 2009 AFL Grand Final Party JASPAS, Level 4, Hanoi Towers, 49 Hai Ba Trung Street. 9am - 3.30pm. Breakfast, lunch, drinks, raffles, competitions, auctions, etc. USD 30 for tickets sold in advance or USD35 at the door. Saturday, September 26 Vietnam Swans website
Ho Chi Minh City (Saigon), Vietnam
The Official Vietnam Swans 2009 AFL Grand Final Party
Saturday, September 26th Ho Chi Minh City, Vietnam The Cage,3A Ton Duc Thang Street (just up from the 4-star Legend Hotel) Starts 9:00 am 600,000VND/USD33 for breakfast and lunch; Foster's, Jim Beam, wine, Vodka Cranberries, raffles, competitions, auctions give aways.
Vietnam Swans website
Saigon Australian Rules Football Club Annual AFL Grand Final Brunch 11th Anniversary
Saturday the 26th of September 2009 from 9.30 am to 4.00 pm.
Live telecast will be held at the Sheraton Hotel Ball Room at 88 Dong Khoi St., District 1, Ho Chi Minh City
Attendance at this year's event will reach 400 expatriate and local guests. Our guests speakers this year are former Footscray player Peter Foster and our 2003 guest Dale Weightman will join us again this year.
Contact Darren Cotter on +84 913 803 517 for more information

Hoi An, Vietnam
Hai Cafe at 98 Nguyen Thai Hoc Street for an all day BBQ, raffles etc. Admission is also free. Vietnam Swans website
Hue, Vietnam
Sat 26th of September
The Backpackers' Hostel at 10 Pham Ngu Lau. Admission is free and they sell the coldest Huda beers in Hue.
Vietnam Swans website
Osaka, Japan
The Coolabah in Shinsaibashi is always packed full of Aussies watching the Grand Final.
Last year Murphy's Irish Bar, also in Shinsaibashi, had a Grand Final party too, and may have another this year. It would be worth checking.
Shanghai, China
Shanghai Tigers Aussie Rules Team 2009 AFL Grand Final Party
Big Bamboo, Jing An from 11am onwards on Saturday 26 September.
Admission price of RMB300 for adults and RMB150 for kids includes BBQ, Aussie pies, free flowing beer, wine and soft drinks.
Email David Lucas at shanghai.tigers@gmail.com for more information and ticket purchases.

REST OF WORLD
Auckland, New Zealand
University Blues hosting GF Party at The Paddington, 17 St Georges Bay Rd, Parnell
Game kicks off Sat 26 Sep, 16:30pm
For more info check out: www.universityafl.co.nz or www.thepaddington.co.nz

Cuiabá, Brazil
Delcas Hotel, Avenida /Fernando Correa da Costa nº3355 Cuiabá - MT, 78068-600, Brazil
Match broadcast from midnight, Saturday 26 September 2009. All welcome.
Contact: David Kiely - Phone: +61412815297 Email: dkiely1953@gmail.com

Apia, Samoa
AFL Grand Final at Hennies Motel & Sports Bar - Fugalei Street, Apia, Samoa
Saturday 26 September 2009.
Wear your footy jumper and have a great time!
Free entry. Patrons must be aged 18 years and over.