DAFA to launch 4-team Dutch domestic league in 09
Friday, April 17 2009 @ 11:49 am ACST
Contributed by: Aaron Richard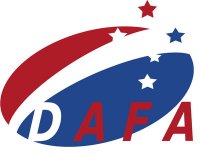 The Dutch Australian Football Association have announced plans to launch a four-team domestic league this year, with clubs under formation in the cities of Amsterdam, Eindhoven, Utrecht and The Hague.
The Eindhoven Eagles and the as-yet unnamed side from The Hague held their first training sessions this week, with Amsterdam and the Utrecht Saints to hit the track next week. The clubs will have a few more weeks to recruit, before the season kicks off in earnest in June, although May 10th will see a practice match between Utrecht and the Rest of Holland.
Joost van der Hulst from the Utrecht Saints told WFN "The local league will be 9-a-side. Recruitment so far is going quite well, both Dutchies and Aussies - the Utrecht Saints have almost a full team now, the other three city teams need a couple more."
Footy has been played on and off in the Netherlands since around 2003, with the Flying Dutchmen formed in late 2006 and playing regularly over the last two years. With the creation of the new local league, the Flying Dutchmen will continue as a national representative side, with a schedule of six home-and-away matches planned against the Paris Cockerels, Rheinland Lions and Berlin Crocs leading up to this year's EU Cup in Croatia.
Their first two home fixtures, against the Berliners in March and against the Parisians last weekend, both resulted in big wins for the Hollanders, boding well for their coming matches. Their next fixture will see them travel to Cologne on June 20th, for a match against the Rheinlanders.