Big game poaching unsuccessful
Tuesday, February 17 2009 @ 12:07 am ACDT
Contributed by: Brett Northey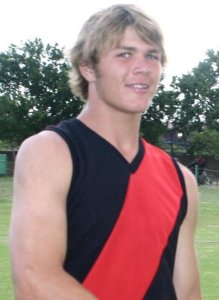 When Australian Football was starting to ramp up again in South Africa in 2005 a talented young Rugby Union player was introduced to the foreign sport, suiting up for what was then the South African Buffaloes to play against the touring Convicts, a mixed bag of Australian footballers on tour for footy and fun.
The player in question was Duane Vermeulen, already a mountain of a young man. Although new to Aussie Rules he showed tremendous promise at fullback, winning the best player award in the Convicts versus Gauteng Province match. Vermeulen was in training for the 2005 International Cup but according to then coach Steve Harrison, he "broke his hand a couple of weeks before we named the final squad". Harrison had no doubt the young man had talent to burn. "I was spewing because he was a gun".
South African footy was keen to keep Vermeulen as a Buffalo (or under the new image today he would've become a Lion). But in a Rugby mad nation, particularly amongst the white population, and with the IC2005 opportunity gone, it was always likely that he would pursue greater opportunities in Rugby. And so it was that he quickly progressed to become a key player for the Cheetahs in the Rugby Super 14s, the peak southern hemisphere Union club competition that pits 5 clubs from South Africa against 5 from New Zealand and 4 from Australia.
Vermeulen, who plays as a No. 8, has now been head-hunted to Western Cape's Stormers, and has at times been talked about as possibly being called up to South Africa's national Rugby side in future. That would make him the Buffalo/Lion who became a Cheetah and a Springbok. But for AFL South Africa he's a case of the one that got away.
Comments (0)
---
World Footy News
http://www.worldfootynews.com/article.php/20090201233735920