Victorian AFL Multicultural Program continues
Sunday, November 09 2008 @ 08:26 am ACDT
Contributed by: Brett Northey
Views: 3,997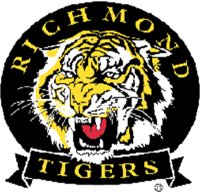 The AFL in partnership with Football Victoria and the Department for Victorian Communities has established the Multicultural Program to assist people from diverse cultural backgrounds to integrate into Australian society through Australian Football. Obviously the program is not entirely without its own self-serving goals - to bring on a new generation of footy fans and players. But in doing so it offers many benefits to immigrants.
The program began in early 2006 employing 3 Multicultural Development Officers based at various AFL clubs (Western Bulldogs, Collingwood, Hawthorn). Recently Richmond and Essendon joined the program.
Michael Roberts, better known to international footy as an Australian who spent time as development officer in Samoa and was a key official guiding them through the recent International Cup, has joined the Multicultural Program, working with Richmond for the Central East region of Melbourne. This particular area is seen as having many children with backgrounds that are from Greece, China, Italy, Vietnam, Indonesia, New Zealand, Malaysia, Hong Kong, India, Sri Lanka and the United Kingdom.
The program focuses mainly on school children from Culturally and Linguistically Diverse (CLD) backgrounds. A program is implemented in schools, where students learn the skills of Australian Football. It is an introduction, while also providing an avenue by which they can become involved in Auskick or join a local junior football club.
The program is not limited to children. High School students and adults from CLD backgrounds also have the opportunity to participate in the Multicultural Program.
The program also incorporates a variety of other exciting aspects including; possible player appearances, game visits, a visit to the Melbourne sports museum, Richmond's Punt Road facility and the MCG.
The program also offers schools the chance to take part in the Multicultural Schools Cup in their region with the opportunity for winning zone schools to compete against other winners from around the state.
Also on offer are Coaching and Sport Officials Courses from the Centre for Multicultural Youth. More information can be found on the Multicultural Sport section of their website.
Having great supporters of international footy like Michael Roberts (now at Richmond) and Croatian-Australian Sach Herceg (now at the Western Bulldogs) embedded in the AFL system can only be of benefit to the game's growth. With increasing numbers of other staff at AFL House also involved with international development, who knows, maybe one day the AFL CEO might be someone who cut his or her teeth in international footy.