World Team announced
Saturday, September 06 2008 @ 03:17 am ACST
Contributed by: Brett Northey
Views: 11,046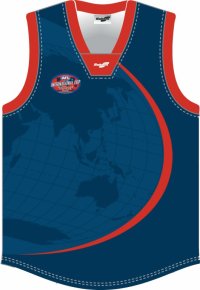 The AFL has once again named a World Team from the sides competing at the AFL International Cup. The players were announced at the Official Dinner at the Palladium at Crown on Thursday night, with players presented with their jumpers.
Unlike previous "team of the tournament" type awards, the players selected were placed in playing positions, and it was accepted that some of the lower ranked sides would be without representatives.
Samoa's Fia Too-too was named on the half-back flank, making it a remarkable three from three. Unfortunately he had already returned home to Samoa for family reasons (a birthday) so was not present for the team photo.
The World Team, in positions, is shown below.
Ireland's Mike Finn was declared the 2008 International Cup best and fairest award, just one vote over Sweden's captain Andreas Svensson and Samoan Fia Too-Too.
We believe the leading goal-kicker award was a tie between New Zealand's Richard Bradley and Canada's young gun Scott Fleming - both entered the final round on 15 goals and both kicked 2 in their respective matches.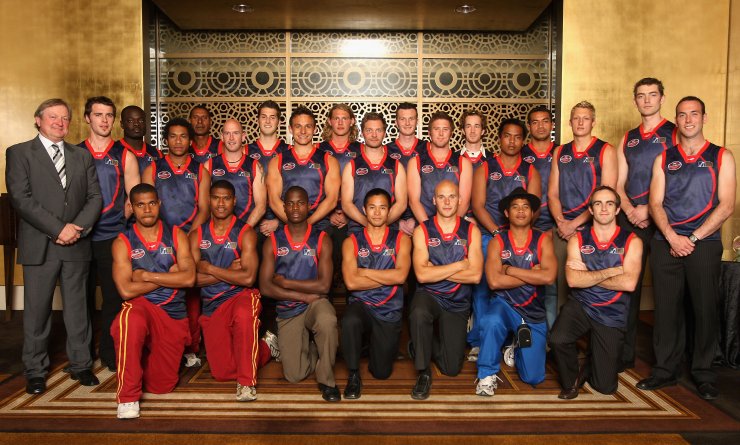 The 2008 World Team with Kevin Sheedy (picture courtesy of The Slattery Media Group)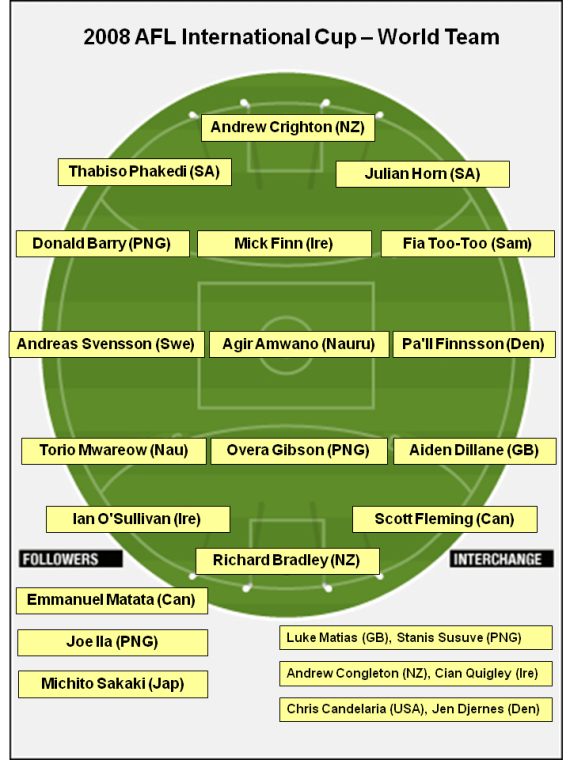 12 of the 16 nations had representatives in the World Team, led by PNG with 4 (Barry, Ila, Gibson, Susuve) and NZ (Bradley, Crighton, Congalton) and Ireland (Finn, O'Sullivan, Quigley) on 3 each. Countries with 2 were South Africa (Phakedi, Horn), Canada (Fleming, Matata), Denmark (Finnsson, Djernes), Great Britain (Matias, Dillane) and Nauru (Mwareow, Amwano). Sweden (Svensson), Japan (Sakaki), Samoa (Too-too) and the US (Candelaria) had 1 each. Countries to miss out this time were the Peace Team, Finland, China and India.
It would be great to have this side, or as discussed briefly before the tournament (by PNG staff), an Under 23 World Team, play a final match together, against some local opposition, to showcase international talent and give all the nations a chance to have a relaxing afternoon together perhaps with a BBQ going.