Northwind show wins were no fluke
Thursday, September 04 2008 @ 05:15 pm ACST
Contributed by: Brett Northey
Views: 2,726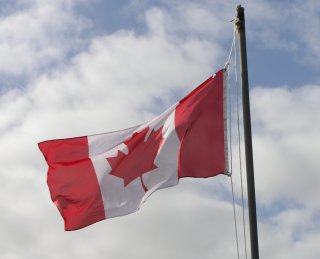 Canada has looked a much improved team compared with their 2005 International Cup, but their loss to Ireland left a question mark on how much they had improved. Although their opponents Japan are not one of the top sides, the Northwind did enough to show that they really are on the rise.
Very cold conditions and a cross-wind only slightly favouring one end greeted two traditionally red and white teams at 3pm on Walter Oval, Warrnambool. A crowd of around 50 - 100 fans showed up to watch the battle between two teams that are locked into finishing 5th to 8th. The jumper clash meant the Northwind wore their predominantly black strip.
The Samurais kicked with a very slight advantage in the first but squandered their few opportunities in a sign of things to come - goal-less for the quarter.. The Canadians applied enough pressure to provide their own forwards with chances, and in what has become a very reliable double act, Falcioni and Fleming kicked one each in the first.
The gale made conditions very difficult for footy, with Walter Oval much breezier than the lower Reid Oval. Neither side could string together many good possessions and just one goal was kicked, to the Canadians.
Another one goal to nil in the third all but killed off the contest, as Japan seemed to revert to fumbly footy, without the desperation to get over the ball that they showed in their breakthrough win against Samoan. Coming home with the slight wind advantage the Northwind finished in style, kicking a further three goals, finishing with a 46 point win in trying conditions.
Japanese coach Richard Laidler was less than amused with his side's efforts. "Canada played very good hard footy. But we were a bit flat, partly because of the Canadian pressure. We were flat-footed and had no one to kick to. We need to pick it up for the next game. The US play a similar style (to Canada) but I'm confident against the USA if we're up for it". He was clearly disappointed but left with the parting words "The Samurai spirit nevers dies".

Japan
Best Players: K. Ikeda, H. Tohyama, M. Sakaki, Y. Kuno, R. Shimokawa, J. Sekiguchi
Canada
Goal Kickers: S. Fleming 2, M. Lovett 2, A. Falcioni, C. Buczkowski
Best Players: T. Dimacakos, M. Lowden, M. Lovett, D. McLlravey, R. Harris, M. Pareja


| Japan | | Canada |
| --- | --- | --- |
| 0.2 (2) | 1/4 | 2.0 (12) |
| 0.2 (2) | 1/2 | 3.2 (18) |
| 0.3 (3) | 3/4 | 4.5 (29) |
| 0.3 (3) | Full | 7.7 (49) |