Big Mack a test for both but Samurais a success
Tuesday, September 02 2008 @ 06:00 pm ACST
Contributed by: Brett Northey
Views: 2,355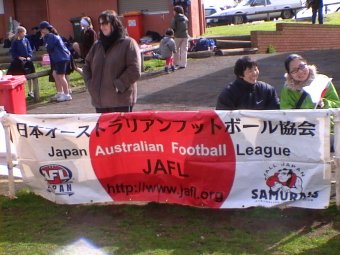 Fresh from a stirring victory over Samoa, next stop was the newest faces in International Cup footy, India. Given Japan is doing relatively well at this tournament there was little chance the Indians would cause them too many difficulties, and that is how it turned out.
Played on Monday 1st September at 1pm on Mack Oval, the wind-swept ground didn't lend itself to good football. There's no doubt the Japanese coaching staff were frustrated by the fumbling football on display, as the wind made precision kicking - so important to Japan's game plan - a very difficult task, even over short distances. Given the good sized oval being played on, that meant India had ample opportunities to take the ball from the Japanese, and that they did. In fact India had periods where they had plenty of the ball, but the long journey to goal against good opposition was beyond them at this early stage of their football development. Both teams seemed to get lost out wide.
Although up the top of Warrnambool's Albert Park and somewhat out of sight of the other grounds, this match had a couple of hundred school children in attendance, many decked out in the colours of Japan or India. Quite a few students were obviously fascinated by the north Asian side, and many ventured a welcoming konnichiwa.
The main story of the day were the 8 goals to Takehito Mori, though that only earned him fifth best place in the eyes of the coach. One has to feel sorry for the forwards on the Indian team, who aren't getting much supply and when they do it isn't quality. Then again, the backmen would note they aren't having a good time either, and for the midfielders it has been a debut under extreme pressure. At the end of this tournament you would expect some of the young Indian men to say "no, this is not for me". But hopefully there will be even more in the squad who think "I love the challenge of this game and I want to get better" - it would be tremendous to see them again in 3 or 4 years with all that extra training.
In fact India get a much better chance to show us what they have learnt next up when they take on Finland. The Finns should be too strong and quite physical, but the Indians should find them the least strong of their opponents so far. Next for Japan is Canada a tough gig against the much improved Canadians.

Japan
Goal Kickers: T. Mori 8, Y. Saito 2, M. Sakaki, S. Yamaguchi, T. Seto, R. Shimokawa, H. Tohyama
Best Players: S. Yamaguchi, H. Tohyama, K. Ikeda, T. Seto, T. Mori, R. Shimokawa
India
Best Players: A. Gupta, S. Mondal, S. Chakraborty, M. Nathaniel, V. Rishie, P. Kaliasanthan


| Japan | | India |
| --- | --- | --- |
| 6.5 (35) | 1/4 | 0.0 (0) |
| 9.13 (67) | 1/2 | 0.0 (0) |
| 11.15 (81) | 3/4 | 0.0 (0) |
| 15.16 (106) | Full | 0.0 (0) |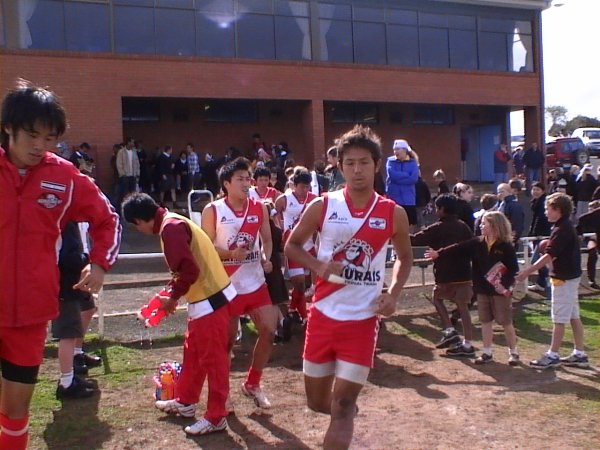 Plenty of support for Japan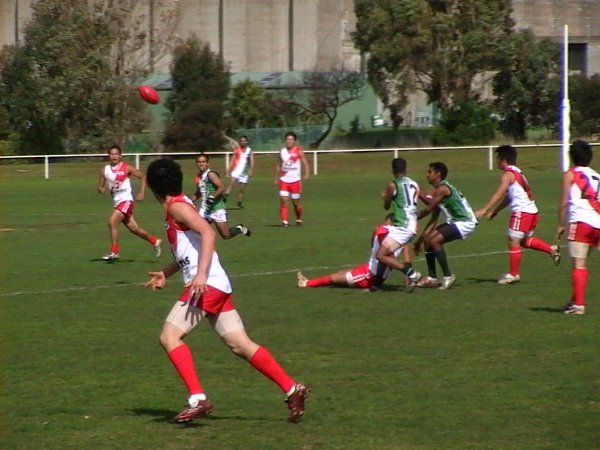 Players come down the race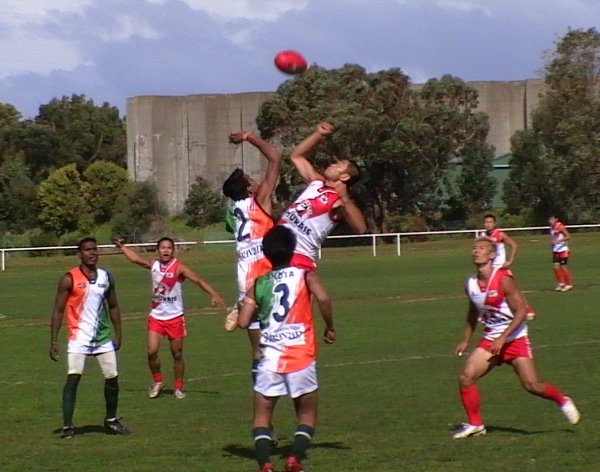 And the big men fly - well as big as these teams can muster - an issue they must deal with against bigger sides