Sweden's first win so sweet
Tuesday, September 02 2008 @ 09:50 pm ACST
Contributed by: Troy Thompson
Views: 3,121

Sweden and Finland continued their countries' long running sporting rivalry and so far short running footy rivalry at the other end of the world in Warrnambool. The more experienced Swedes kicked with the wind in the first quarter. Finland were competitive at ground level but unable to get too much going into the wind as Sweden added 2.4 with the wind affecting goal kicking that could have seen the lead being much larger. Roger Nillson was aggressive at the ball and 18 year old Emil Aberg racked up possessions. Fernando Leon was the standout for the Finns. The second quarter the rain came and Sweden managed to have the better of the Finns into the breeze but overall the game was a stalemate with just two points being scored for the quarter both by Sweden. Sean Donnelly showed out as he cleverly marked the wet ball on the chest.
In the 3rd quarter Sweden again with the breeze kicked a little more accurately to at 3 goals and one point. The capatain Andreas Svensson consistently teamed up with Nillson as Sweden chipped the ball around to maintain possession and allow the game to open up. The Icebreakers pressured well in the centre and flooded effectively to hold off the Elks onslaught but the 36 point lead to the Elks at three quarter time looked insurmountable.
The last quarter was to belong to Finland, with the breeze behind them Fernando Leon added Finland's first International Cup goal which was met by great jubilation by his team mates. So inspired were they that they shortly after added another through Heiskanen who took a great grab on his opponent head before calmly slotting his team's second. Mike Nabb scored a late goal for Sweden coming off the wing to cap off the game and a win to the Elks.
Thanks to Phillip Porublev and Issy Barker for their help with this report.
Sweden 6.7 (43) def Finland 2.2 (14)
Sweden
Goal Kickers: M. Nabb, N. Saav, J. Tjernlund, N. Jonsson, M. Stabo, P. Hyberg
Best Players: R. Nilsson, E. Aberg, N. Saav, M. Stabo, J. Sprang, S. Donnelly
Finland
Goal Kickers: T. Heiskanen, F. Leon
Best Players: J. Toivonen, F. Romar, V. Koivunen, J. Viima, F. Leon, J. Saarinen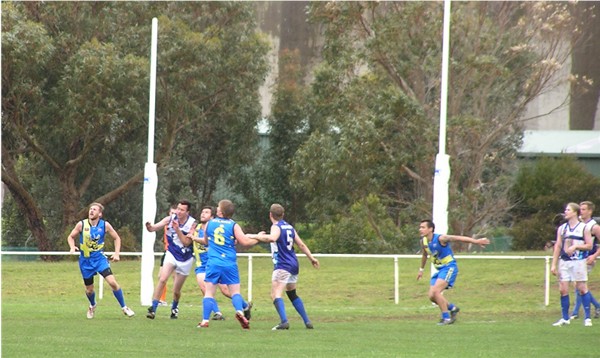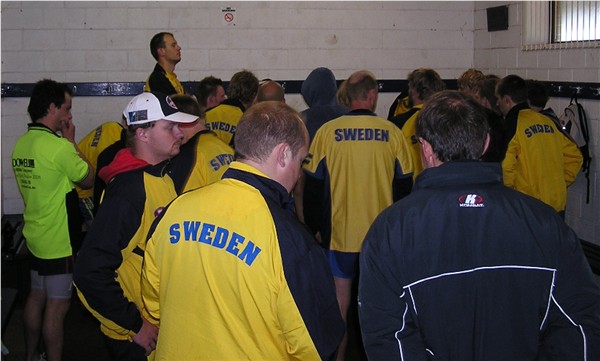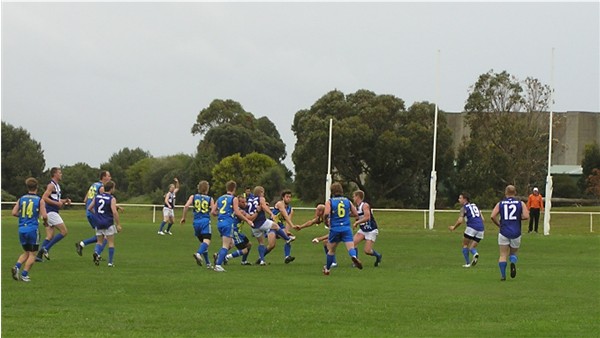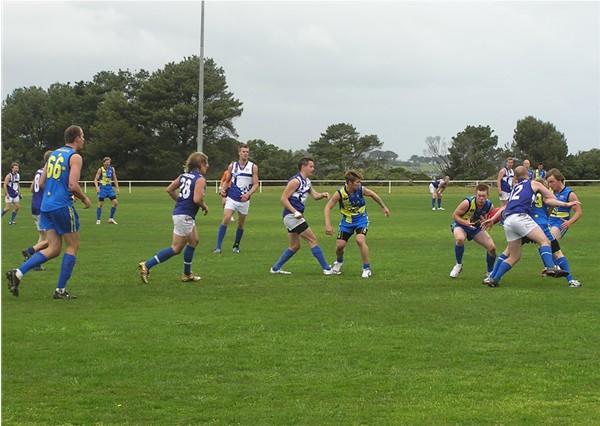 [image5]