Falcons send ominous warning to challengers
Saturday, August 30 2008 @ 08:30 pm ACST
Contributed by: Ash Nugent
Views: 3,229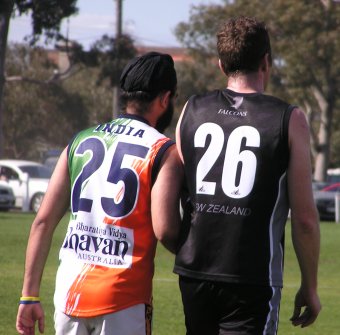 As was expected 2005 International Cup champions New Zealand comprehensively defeated India in their Pool A match on Friday.
The Falcons dominated the match from start to finish, with the Indians struggling to get the ball past the centre. Whilst New Zealand missed their first few shots of the game, they were extremely accurate in front of goals from thereon in (almost 80% of shots at goal, were goals).
At times New Zealand seemed to be in second gear against their less experienced and smaller opponents. India's coach Biswadip Chakraborty and his support coaches were quick to remind players that in 2002 South Africa suffered similar losses and yet at this year's tournament, only six years later, they will push for a top four finish. Chakraborty said prior to the tournament that results weren't important for this team, as long as the boys gave their all, and he was very impressed with their efforts on Friday.
The Kiwis were clean with the ball. Their consistency was amazing, kicking 7, 10, 8 and 10 goals across the four quarters. Falcons stalwart Richard Bradley booted 8 goals and Cunneen 6 in a dominant display.
Whilst India were outclassed by the Falcons they were applauded by the New Zealand team at the conclusion of the match, which India reciprocated, clearly impressed by their opponents.
Next victim for NZ is Samoa, who should put up a very physical contest but struggle to penetrate the Kiwi defence. The Indians tackle Japan, and whilst they can't expect a win, they'll appreciate the less physical game, and will be hoping to score a goal or two if they manage to go long and direct.

New Zealand
Goal Kickers: R. Bradley 8, N. Cunneen 6, M. Doran 4, M. Van Wijk 3, A. Congalton 3, J. Bowden 2, J. Monaghan 2, M. Mace, D. Rattenbury, L. Ackland, S. McNally, M. Jones, A. Buckthought, L. Hurst
Best Players: R. Bradley, M. Doran, S. Whitehead, L. Hurst, N. Cunneen, A. Congalton
India
Best Players: M. Shah, H. Jamal, M. Shelton, M. Nathaniel, P. Kaliasanthan, R. Ghosh


| New Zealand | | India |
| --- | --- | --- |
| 7.6 (48) | 1/4 | 0.0 (0) |
| 17.10 (112) | 1/2 | 0.0 (0) |
| 25.14 (164) | 3/4 | 0.0 (0) |
| 35.19 (229) | Full | 0.0 (0) |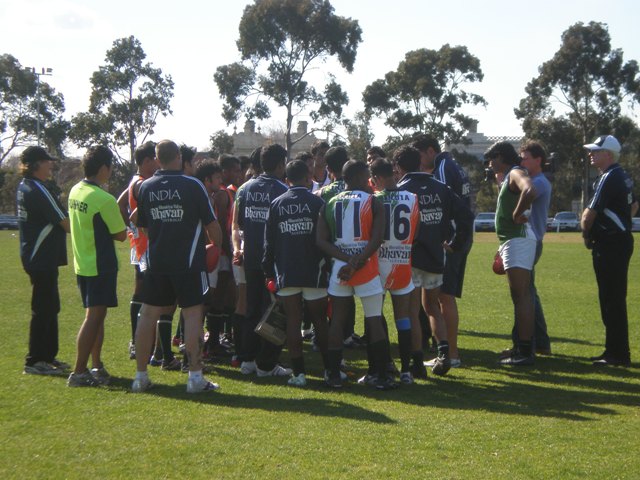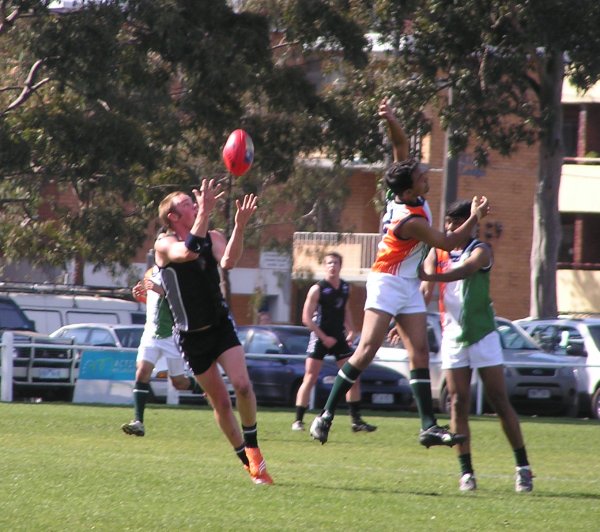 2005 star James Bowden marks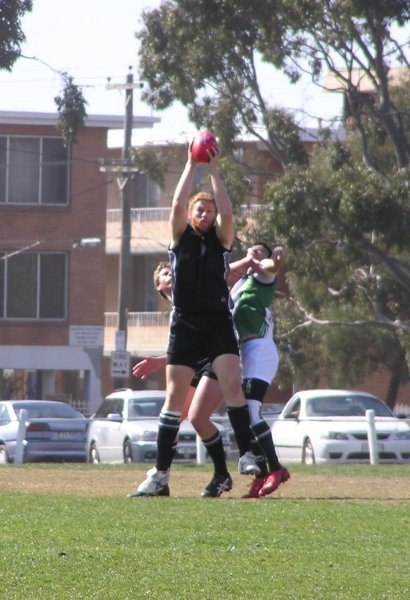 Sometimes size does matter