Dixon, Barassi - more images from across Round 1
Thursday, August 28 2008 @ 01:37 pm ACST
Contributed by: Brett Northey
Views: 2,900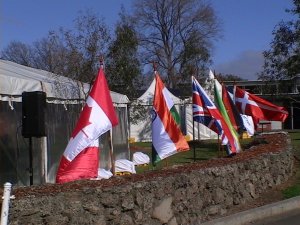 This article contains a selection of images from around Royal Park during Round 1 of the 2008 Australian Football International Cup, from umpires to flags, AFL staff and hotdog stands.
Amongst the notable attendees were international footy visionaries Brian Dixon, who played a big role in South Africa and is now doing the same in India and China, and Ron Barassi, a long time advocate for internationalising the game and one of the originals to tour Ireland in the 1960s.



Other interesting scenes included the Samoans in deep prayer after their win over India, and the NAB 150 roadshow which lent a carnival atmosphere to the day.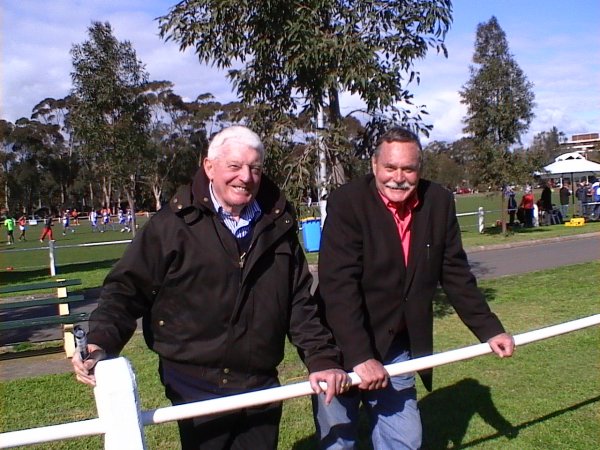 Brian Dixon (left) and Ron Barassi (right)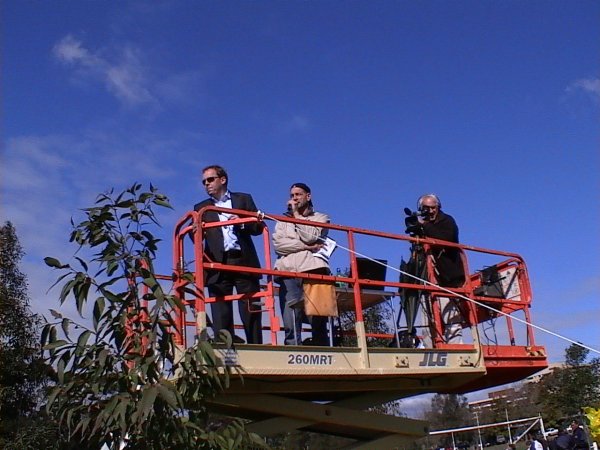 AFL General Manager of National and International Development, David Matthews with Rod Grljusich get a birds-eye view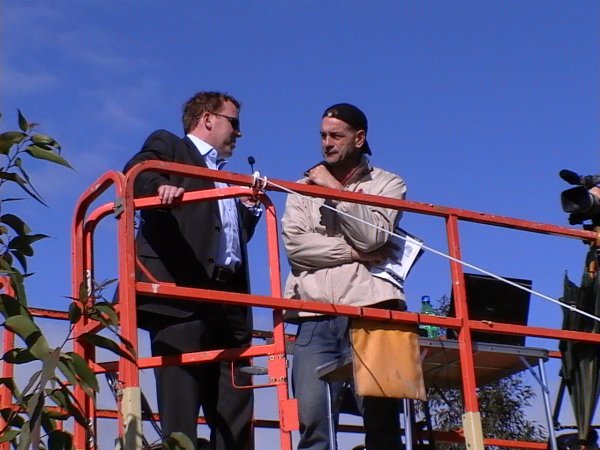 Matthews and "Grilla", the latter providing colourful commentary as he is known for in Perth and at the US Nationals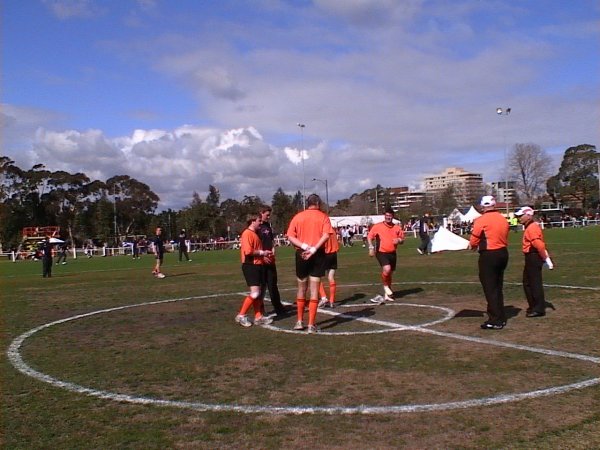 Stepping out in orange - some of the umpires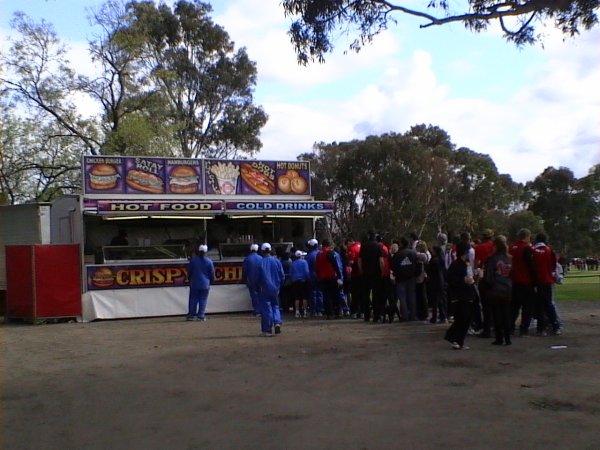 The hotdog stand was working overtime for most of the day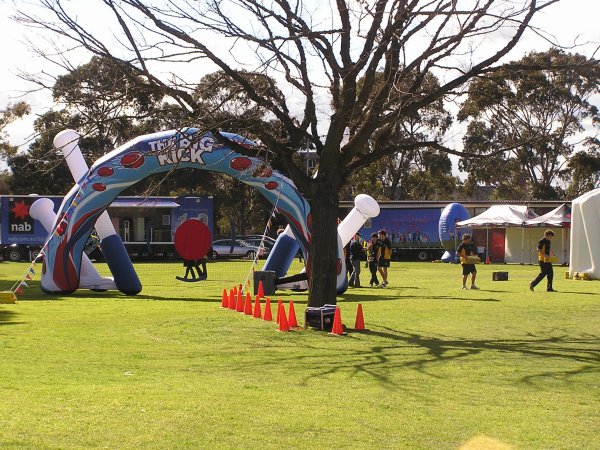 The NAB 150 Roadshow including the Big Kick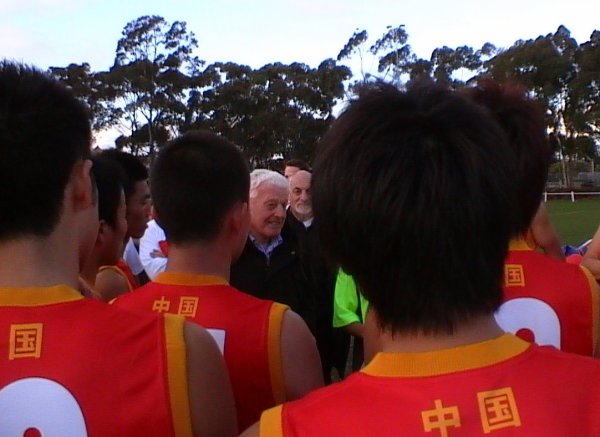 Brian Dixon addresses China after their big loss, explaining that just 6 years ago South Africa, their conquerors, were in the same position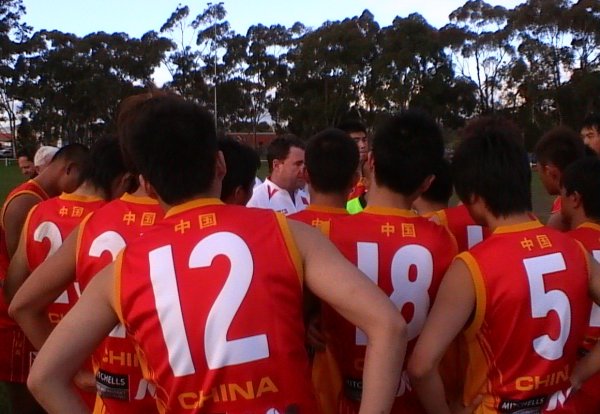 Former Fremantle coach Chris Connolly explains to the Chinese players the importance of warming down and rehab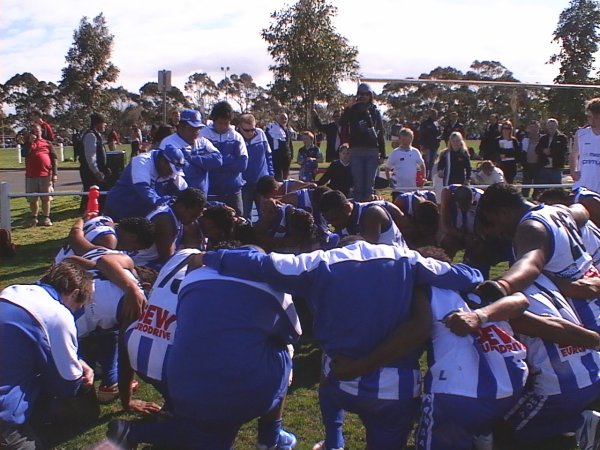 The Samoans in post-match prayer