Kiwi machine rolls on and over Samurai
Thursday, August 28 2008 @ 02:40 am ACST
Contributed by: Brett Northey
Views: 3,388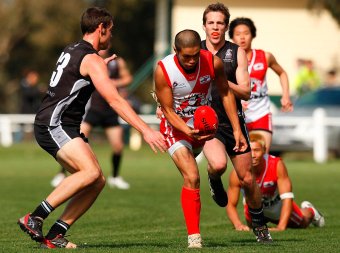 Reigning International Cup champions New Zealand got the business done against one of the mid-ranked sides in Japan. The final margin of 92 points was an excellent result for the talented Falcons, although the general feeling amongst onlookers was that they didn't move the ball as well as expected given they are widely seen as the favourites in a competition that is improving amongst the top countries.
The Samurai have found a few taller players since 2005 which should help their cause against other sides of similar ability. They were generally more athletic than last time, but were up against a strong outfit in a tough first hitout. Some of the stars from the last Cup were again prominent, such as captain Andrew Congalton and last Cup's grand final leading goal-scorer James Bowden, sporting something along the lines of a rats-tail, following up a distinct bleached blond look in '05.
The biggest difference between the sides was the bigger bodies of New Zealand giving their players an opportunity to use the ball better when under pressure. A much stronger aerial presence all across the ground was also a key advantage for the men from Aotearoa.
Japan were also hindered by the loss of their fullback Hiroaki Seino due to concussion. The vice captain is one of their few taller players (at 181 cm) and is in doubt for the next round. There was also an off the ball incident which one observer described as a cheap shot, but with no major damage - this reporter didn't see the incident so cannot confirm or deny. To be honest, we were doing double-duty covering two matches, so haven't quite done full justice to this game.
Japan's Team Manager, Jim Young (pictured below), whose international footy experience goes right back to before the old IAFC proposed the first International Cup, was upbeat despite the heavy loss. "We were disappointed with the result but we were satisfied to hold New Zealand to that score". Where the staff were not so pleased was when the game plan broke down. "We didn't stick to our game plan which was to kick long to space to get over their bigs. In the third quarter the breeze picked up and it started working for us but of course.... in the fourth quarter it was against us and they started kicking goals". In fact the Kiwis booted four, their best quarter of the match.
New Zealand face the newest faces in International Cup competition, India, in what unfortunately looks like being a bit of a train wreck for the world's second most populous nation. Japan's match against Samoa should be one of the best in Round 2, with the big bodied, hard tackling islanders against the fleet-footed Samurai in what will be a very tough match in which to pick a winner.


New Zealand
Goal Kickers: R. Bradley 5, G. Rattenbury 2, L. Ackland, J. Bowden, A. Congalton (C), S. Browne, N. Cunneen, P. Gunning
Best Players: D. Rattenbury, R. Bradley, A. Crighton, L. Ackland, A. Congalton (C), J. Bowden
Japan
Best Players: T. Kase, H. Tohyama, S. Yokoyama, K. Ikeda, M. Sakaki, R. Saito



| New Zealand | | Japan |
| --- | --- | --- |
| 3.3 (21) | 1/4 | 0.1 (1) |
| 8.5 (53) | 1/2 | 0.1 (1) |
| 9.9 (63) | 3/4 | 0.2 (2) |
| 13.13 (91) | Full | 0.2 (2) |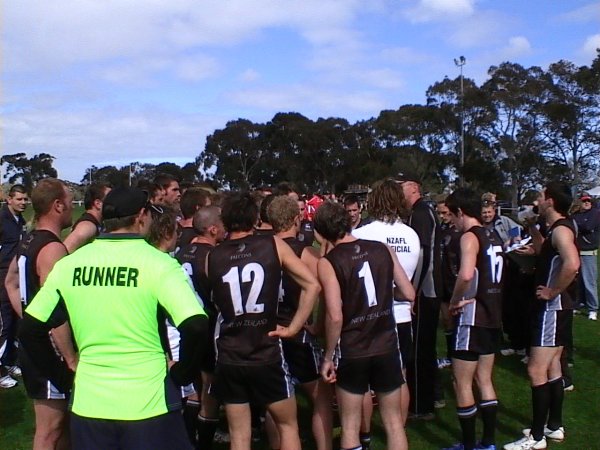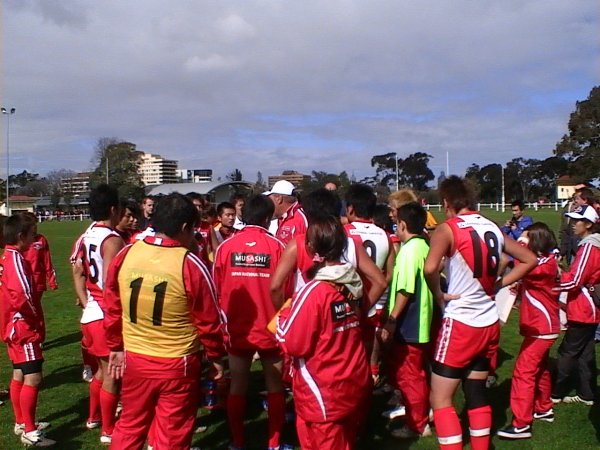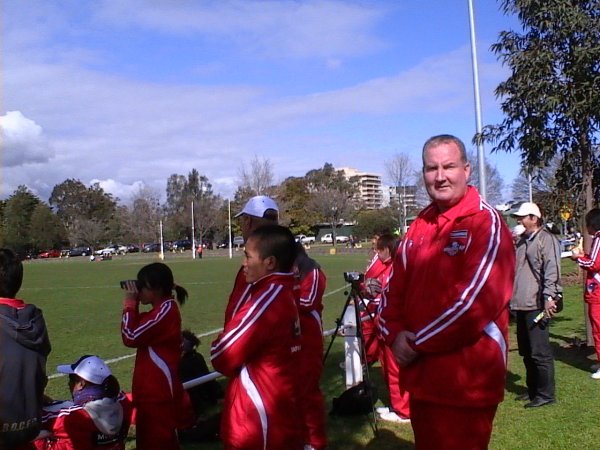 Japan Team Manager Jim Young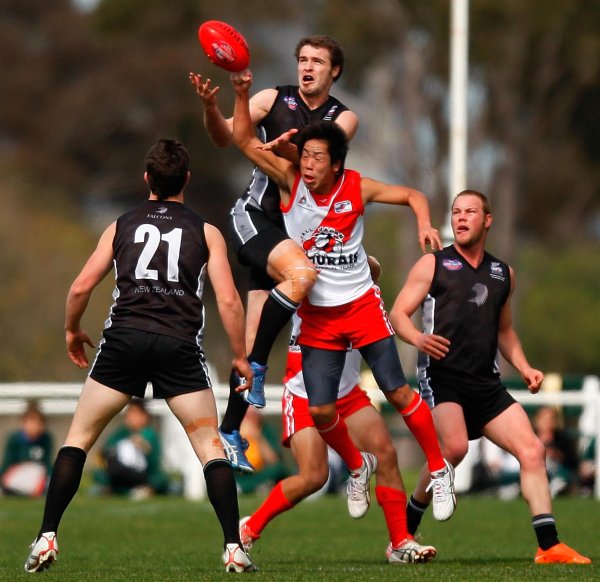 NZ captain Andrew Congalton soars above the pack