IC08 Preview - Bulldogs to be the big Improvers?
Sunday, August 17 2008 @ 12:45 pm ACST
Contributed by: Aaron Richard
Views: 2,840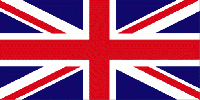 While PNG and New Zealand are firm favorites to hoist the cup in early September, with the US and Ireland hot at their heels, a few punters are saying a dark horse has emerged.
The Great Britain Bulldogs finished middle-of-the-table at the first two International Cups, though the past year has seen some impressive performances, including impressive victories over IC02 champs Ireland, a team who for a long time reigned supreme as the best side in the northern hemisphere.
With a new-look youthful team from across England and Wales, the Bulldogs are coming to the Cup to win. In the words of coach Charlie Kielty, "No point travelling 12000 miles just to participate. We are quietly confident."
Coaching the team is Charlie Kielty, a native of Sunbury, a town not far outside Melbourne's suburbs. Kielty has been coaching the GB Bulldogs since 2006 and says they will play an exciting, disciplined, flowing style of game.
Kielty learnt his football as a student playing for Salesian College, but made his biggest progress when at 17 he started playing in the Riddel District FL, a strong league based around the country towns to the north-west of Melbourne.
Kielty tells us, "I played a year in the Diamond Valley league but returned to the RDFL when told that I needed to put on weight if I wanted to go on to better things. At this time I had started boxing and needed to keep my weight down for fights, so when forced to make the choice I chose boxing and decided to stick to local footy."
"My first role as a coach was when I started the Nottingham Scorpions in 2004. I learnt the job quickly through trial and error, and feel that I have had a lot of success in coaching players new to the game. In 2004 Nottingham reached the Preliminary finals, 2005 won the grand final, 2006 lost in the grand final, 2007 just missed the finals, 2008 are in the Preliminary final this week and have a real chance of making the Grand Final."
The Bulldogs will be hosted by Caulfield Grammarians in the VAFA, who are helping them out with footballs, water bottles, medical supplies, and various other needs.
The Country and Australian football
With a huge Aussie expat population and obvious historical ties, you could expect a healthy Australian football community in Britain. London is one of the largest Australian cities in the world, with on average a few hundred thousand Australians living there at any given time.
Australian football has a long on-and-off-again history in Britain since the early 20th century, although the current scene has seen footy played consistently since the 1980s when the BARFL was founded.
Britain has a number of regional competitions, currently under the banner of AFL Britain. These include the London Premiership, Conference and Social divisions, the Scottish ARFL, Aussie Rules UK's Northern and Southern premierships and the Welsh ARFL.
There have been teams representing the individual Home Nations, with the ARUK England Dragonslayers, Welsh Red Dragons and Scottish Puffins appearing in various tournaments and challenge matches, but the Bulldogs remain the rep side for the whole of Great Britain.
The team has generally been largely England-centric, although on occasions a few Scots have played in the Bulldogs colors, and two members of the WARFL's South Cardiff Panthers have been given a guernsey as the first Welsh club players in International Cup history.
Also touring down under will be a junior Bulldogs side, drawn from the successful schools program and under 16s league operated by Aussie Rules UK in London.
Strengths and Weaknesses
Says Kielty, "The major strength is every player's commitment to the team, each other individually, and to the team plan. Our aim has been for this to be more than just a composite team. Hopefully any weaknesses will be identified and ironed out before the tournament!"
Players to watch
The Bulldogs camp aren't giving away too much at this stage. The squad is almost entirely new faces, with only one player from 2002 and six from 2005. Kielty simply says to watch them all, "The "experienced" ones have developed a lot, and the new ones are just as exciting!"
Experienced campaigners include captain Jonny Boyle from West London, as well as vice-captain Adam Bennett from Reading. Ashley Swift and Luke Matias from Nottingham are also both back from the 2005 cup, with Matias having been their 2005 top goal scorer and having undertaken pre-season training with Port Melbourne in the VFL.
Form guide
As said, they haven't dropped a match in a while. The past year has seen them beat Ireland by 10 goals, a combined ARUK England/Wales side by over 20 goals, and take a clean sweep at the Manchester Cup. The test will now be to hold form against cup favorites PNG in the pool matches.
Bottom Line
The Bulldogs' pool will be very tough. PNG are the equal of anyone outside Australia, and Nauru will have the advantage of a large contingent of their squad having arrived months in advance to play club footy in Australia. Even the Peace Team may be something of a surprise packet, having defeated expat-Aussie teams in Israel by good margins in their last two practice matches.
We're tipping them to finish second in their pool, with PNG too strong. Our combined tips saw them come out seventh after seeding matches, but as said, they're here to win and won't back away from any challenges.