Early win for Finns
Wednesday, July 23 2008 @ 03:15 pm ACST
Contributed by: Brett Northey
As one of the debut nations at the third International Cup, Finland might not be expected to wrack up too many wins (we'll preview them shortly), but they will be sporting a winning jumper, coming in at number one in our recent poll.
Of 295 votes, the Finns received 51 votes (approximately 17%), to record a comfortable win over Canada with their maple leaf on 37 (13%), Ireland's Celtic dragon with 33 (11%) and Great Britain's Union Jack on 30 (10%). Surprisingly coming in last was Samoa on 4 votes (just over 1%). That seems harsh given the impressive Kangaroo design - maybe it just reflects a lack of either Samoan readers or North Melbourne fans.
Open up the story for a much closer look at Finland and Samoa's jumpers. And for those that follow AFL politics - the "big question" - will Samoa have to wear a clash jumper in the unlikely event they take on Finland? (Controversially North Melbourne are forced to change their jumper when they play Collingwood as it is deemed to clash, even if North are the home side).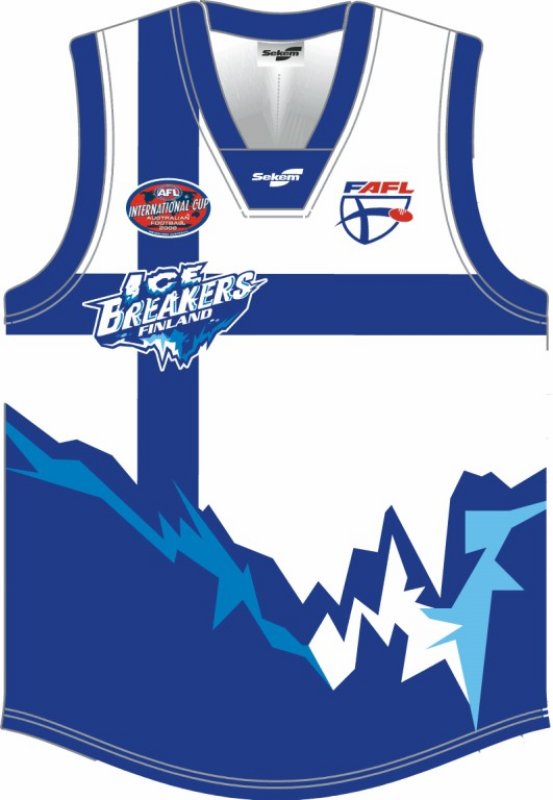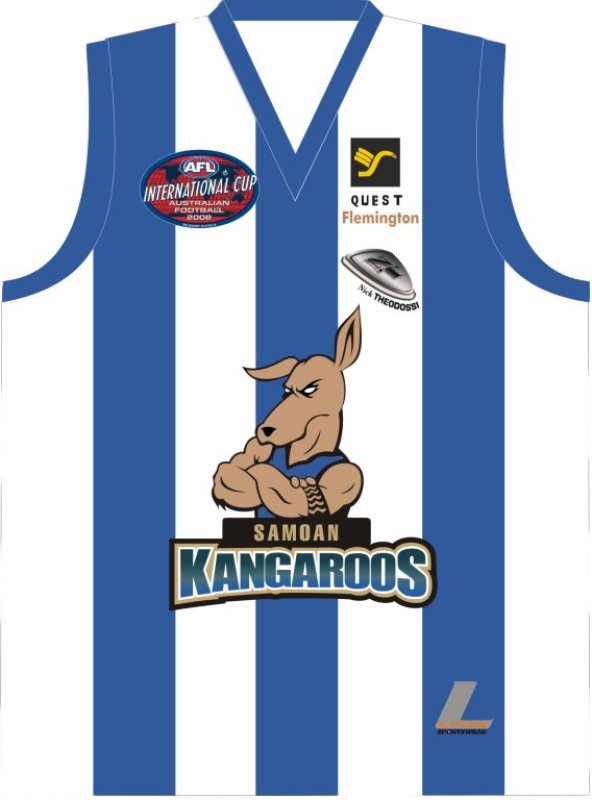 Comments (0)
---
World Footy News
http://www.worldfootynews.com/article.php/20080723145551893