IC08 Preview - Destiny awaits PNG
Saturday, July 26 2008 @ 06:27 am ACST
Contributed by: Rod Shaw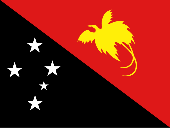 The Papua New Guinea Mosquitoes, with the great support of PNG Telikom in particular, are back at their third International Cup hoping to revisit their great days at the Arafura Festivals in Darwin. There they were undefeated by the other international teams, many including some fine Australian expatriate players, but as yet they remain the bridesmaids of the International Cup going down to Ireland in 2002 and New Zealand in 2005.
They have been one of their nation's most successful Junior and Senior National teams over many years. Wearing the Black, Red and Gold in matches, both on PNG soil and in Australia, they have always been hard to beat for more than 40 years. In recent times their juniors have dominated the Queensland Country Junior Championships and in 2007 won the QLD Girls Under 16 State Titles in Cairns. With many more players now gaining invaluable experience in Australia via scholarships, it will take a mighty performance to squash these Mozzies.
Coaching the Mosquitoes in Melbourne, revising his role from 2002, is Andrew Cadzow. In-between he was PNG Chairman of Selectors in 2005. Cadzow is now intricately involved right across the Oceania Region, recently becoming the AFL's Development Manager (after many year's service around Brisbane), but has found time to continue with the Mosquitoes. With over 20 years of fulltime AFL development including stints throughout Queensland and overseas, and coaching at senior and junior domestic and state level, his experience will be crucial. He says this tournament will be his last as coach and he is determined to go out on a winning note.
Pure AFL… Purely Papua New Guinea
It is also recognised that Papua New Guineans have a natural freedom of spirit and that their diverse cultural and sporting experience can bring a great deal that is new or forgotten to Australia and the world in both a sporting sense and in a broader cultural sense. It is with that in mind that they have adopted a philosophy to ensure their children learn and play the game in its purest form, hence their guiding philosophy of Pure AFL… Purely Papua New Guinea.
When you see the PNG Mosquitoes run out to take on their often much taller opponents expect to see some real fireworks. And don't worry that the PNG boys may be a little vertically challenged, for what they lack in height they more than compensate for in electrifying pace, fierce tackling and boy can they jump. The PNG lads come from the land of the unexpected and often play their football the same way. So sit back and enjoy the show!
Cadzow said "We will be there to enjoy the whole experience. Being involved with 15 other nations, being in Melbourne, with the Bacchus Marsh Club's hospitality, the list goes on. The boys will certainly be crowd entertainers and with the experience (although young in age) of many of our scholarship boys who have been hosted in Queensland, and learnt the ropes under Australian conditions, we will hopefully improve in certain areas."
Cadzow has put in place a streamlined game plan for 2008 devised by the much experienced AFL PNG brains trust of PNG Development Coach Pepe Kila, Fitness specialist Walter Yangomina, stalwart Scott Reid and Tall's specialist Grant McKenzie. The Mosquitoes are determined to finally step up from their perennial bridesmaid role and grab hold of the Cup this time around. According to the coach "The boys will not be satisfied with second yet again".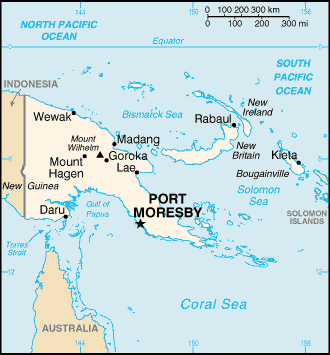 The Country and Australian Football

PNG is Australia's closest neighbour and has a forty year history in our game. With a population of 6 million people and growing fast, it is a country that has its challenges but perhaps like South Africa, Australian Rules is a sport that really has the ability to change people's lives. Last year AFLPNG conducted the "Saveman" tour that tackled life skills, and met with much success, as well as revisiting and reinvigorating Aussie Rules through the far flung areas of PNG, away from the better known capital of Port Moresby. Particularly since 2000 AFLPNG have put their efforts into their junior programmes and with the support of AFL Queensland their results have been outstanding.
According to coach Cadzow, "promotion through the AFL Queensland talented players pathway (and State Championships) under the astute guidance of former Sydney Swan Mark Browning has seen the players' talent, participation and development blossom with numerous scholarships, QLD State Squad members, touring parties and individual club, school and state awards received". 80% of the Mosquitoes squad for the 2008 Cup will have been involved with the development and Talented Players program put in place since 2000. Six senior stalwarts have been included to assist and guide the young players in their inaugural Cup.
Strengths and Weaknesses

Cadzow said "Our aim is to, of course, endeavour to win the International Cup. It is the pinnacle for a senior team internationally. The process we have put in place through our "Talented Players Pathway" means that, although our goals and outcomes there are different, the AFLPNG International Cup Squad receives a lot of the benefits through our scholarships and programmes - no more than having better prepared and smarter players available."
Highlighting their strengths also highlightz their weaknesses in a football sense. Explosively quick, hard tackling and very attack orientated, this is offset by lack of height, defensive thought processes and, at times, skill errors from the joy of trying something new. But their skill level under pressure will likely have lifted a notch, and their depth should go beyond that of any other country.
Players to watch

Where to start? The youngsters in Queensland have developed quickly and Stanis Susuve (playing well in the Zillmere Eagles reserves) and John James (seniors) appear the stand outs from all reports. Those teenagers, along with their peers David Evertius, Jimmy Logha, Junior Henry and Emas Wartova (who has played at least one match with the Brisbane Lions reserves and regularly kicks goals for Coolangatta), will be ably assisted by key position players Alestar Sioni (an All-Star at the last Cup), Nicky Appamumu, Ali Pinda and Peter Milaure. Complementing these key players will be the more well known stalwarts Overa Gibson (the veteran at 35), Rex Leka and high flying Johnny Bosko on display. Gibson has been a stand out at International level for many years and he remains, with Mike Severinsen of New Zealand, the stand out mobile ruckman of the Arafura Festivals and International Cups so far. And one final hot tip - Donald Barry, another on scholarship with Coolangatta and with several Brisbane Lions reserves matches under his belt.
Form Guide

The juniors from PNG participate yearly at the Queensland State Championships at U14, U16 and U18 levels as the "Binatangs". They have increasingly been more successful and quite a few have now been selected in the QLD State teams. At senior level this author believes they have not participated as a national team since the International Cup 2005. Given the junior development and exposure and the strength of their older players, this is unlikely to be a hindrance to their performance.
Bottom Line

In 2008, PNG are still not tall, but you can expect to see a very quick, skilful and hard running side as expected. The PNG Mosquitoes will be hard to beat again at this Cup. In this author's opinion they remain equal favourites for the Cup with the New Zealand Falcons.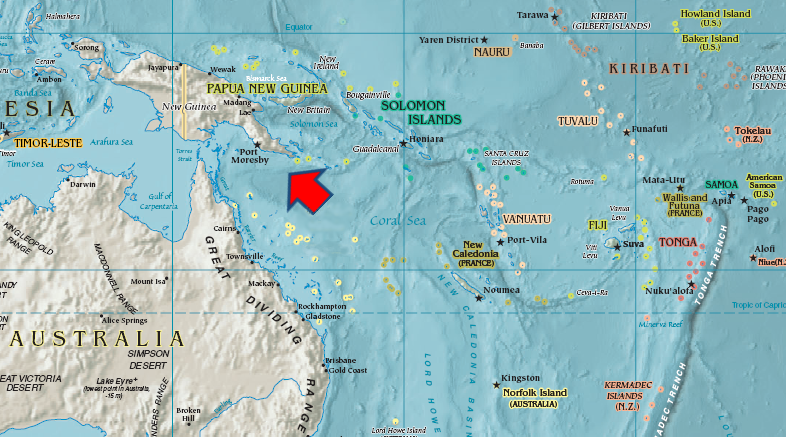 Comments (0)
---
World Footy News
http://www.worldfootynews.com/article.php/20080720205749541