NZAFL advertise new positions
Monday, June 26 2006 @ 07:01 am ACST
Contributed by: Brett Northey
Views: 3,200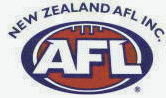 As recently reported on worldfootynews.com, the New Zealand AFL has lost its CEO with Rob Malone moving into a new position in Rugby in that country. With the AFL recently re-affirming its committment to international development, potentially exciting times are ahead for the Kiwi leagues. Also on offer is a part-time position as National Umpires Director.
The CEO position advert is as follows:
The New Zealand AFL (NZ AFL) seeks a highly motivated person to become Chief Executive Officer. This role will provide the opportunity to lead and administer the development of Australian Rules football within New Zealand.
The successful candidate will need to be a self-starter and have a passion and sound knowledge of successful sporting organisations. The role encompasses all aspects of sport but focuses on six core themes:
• Participation – overseeing all targeted development programmes in schools, communities, universities, age group and open age competitions and elite teams;
• Partnerships – coordination, liaison and building of relationships with corporate partners, charitable trusts, government agencies, NZ AFL leagues and volunteers;
• Financial accountability - for budgets, cash flows and general accounting;
• Marketing and Promotion - sourcing and securing sponsorship opportunities;
• Income generation – to drive media promotion and support community programs;
• Talent identification – ability to coordinate talent programs for the elite athlete;

Your career to date should include:
• Autonomous and independent management of a significant sporting or business unit;
• Proven experience managing direct reports and driving an established Board;
• The interpersonal skills to liaise with sponsors, suppliers and AFL officials;
• Formal training or business experience in a professional environment indicative of a high level of attention to detail.
This position reports to the Board and Directors of the NZ AFL. Your current geographic location is not an impediment for this role or for your contribution.
Written applications, including Curriculum Vitae, should be forwarded to:

Chief Executive Officer Position
NZ AFL
PO Box 12364 Penrose Auckland NZ

Or by email to: sfury@clear.net.nz by Friday 28th July 2006.



The Umpires Director position closes shortly, and can be read at NZ AFL Umpires Director position on the NZAFL website. Note that applications close shortly for this position.