International Rules comes to NZ
Sunday, March 12 2006 @ 04:18 am ACDT
Contributed by: Peter Parry
The hybrid game came to Auckland on Sunday 5th March 2006 when representative teams from the Auckland AFL and Auckland GAA clashed at the Gaelic grounds at Seddon Fields, Point Chevalier. Gaelic football in NZ focuses on a half dozen clubs in Auckland and a few clubs in Wellington; Australian Rules also has its Kiwi stronghold in Auckland with Auckland winning the recent Provincial Championships. Auckland AFL went into their first game of International Rules with confidence fresh from their national victory, but as Rob Malone of the Auckland AFL reports, the skills of the Gaelic lads with the round ball saw the first game of this kind go their way.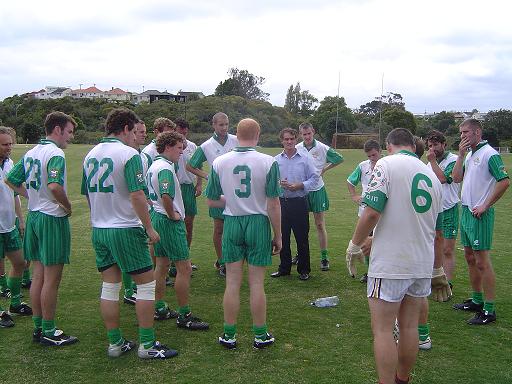 Rob Malone: "In overcast conditions at Seddon fields in Point Chevalier in Auckland, the Irish team proved too strong for the AFL players. In front of a small but enthusiastic crowd, the Irish simply outplayed the AFL guys with better disposal. The Irish were also more accurate with converting the 6 pointers. I only have Auckland AFL best players - Robbie Hart, Ben Horne, Louis McLennan. It was a representative Auckland GAA team used as a pre season game. The Auckland AFL team had many of its star players out from the recent NPC championships however played hard."
The event was considered a success and will thus be held annually either in the February / March timeslot or in December.
Apart from quite a few matches in Australia and Ireland at various levels below official AFL v GAA Tests, the hybrid has now been played in USA, Canada, England, Denmark, Sweden, Germany, Japan, Hong Kong, China, Taiwan, Singapore, New Zealand and the recent match in South Africa. There has been talk at times of having a match in Spain too, so International Rules is truly finding a niche in the international footy scene, and the name no longer seems quite so grandiose.
Final score:

Auckland GAA 5 - 8 - 6 60
Auckland AFL 0 -5- 9 24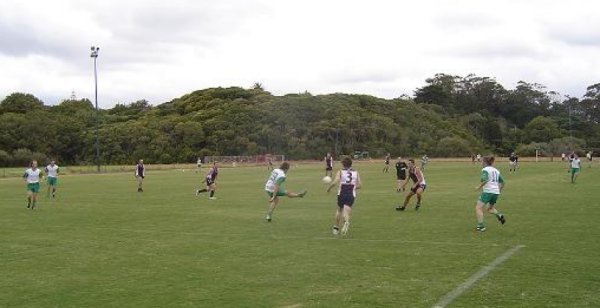 ---
World Footy News
http://www.worldfootynews.com/article.php/20060309044819113