GGAFL gets a mention in regional Aussie press
Tuesday, February 21 2006 @ 01:00 am ACDT
Contributed by: Brett Northey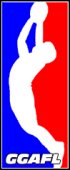 Players and officials in Australian Football leagues around the world are sometimes surprised to find that many Aussies don't realise their top national football code is played overseas. This has surely been changing in recent years with a reasonable amount of coverage given to the 2005 International Cup, the South African experiment, and quite a few media stories on the two Japanese players doing a pre-season with AFL club Essendon. Such an aim was indeed been part of worldfootynews.com's raison d'être. On a smaller scale than some of the national media reports was a recent article in the Loxton News, in South Australia's Riverland. One of their local players had a run in the Golden Gate AFL in San Fransisco and was enthusiastic about the experience.
Phil Watters lined up for the Marin Mavericks in the GGAFL. Former Fitzroy VFL ruckman John Ironmonger continues to play in the GGAFL and is a life member of the league. Another notable player is Scott Field, a former top player for Sturt in the SANFL. But what seemed to impress Watters most was the cultural similarities to typical amateur Aussie clubs. After the game the players headed back to their local sponsor pub and socialised (with a few Americans trying on the their Aussie accents to impress the local women - a story commonly heard from American footballers). Indeed the team aspect of the sport is what the American players seemed to appreciate most.
The GGAFL was also one of the first US "local leagues" established, focussing on reduced number games to build up more teams in one city. Growth doesn't appear dramatic but the league appears to be travelling steadily and we recently reported on former player Jeff Finsand's efforts in juniors which may provide a boost to numbers in the next few years.
---
World Footy News
http://www.worldfootynews.com/article.php/20060218213026903