Ireland and Scotland to clash in Dublin tournament
Friday, October 08 2004 @ 08:03 am ACST
Contributed by: Brett Northey

An Australian Rules football tournament to be held in Dublin in late October will see the Irish and Scottish national teams face off for the first time ever, with powerful club sides the Dublin Demons and West London Wildcats also making it a top level event.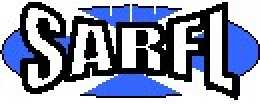 The tournament is on Saturday October 23rd at the Raheny GAA pitch (St Anne's Park) in Dublin. The Scottish national side, the Puffins, will be drawn from the new Scottish Australian Rules Football League (which has just finished its inaugural season), and will be up against tough opposition in Ireland (the reigning International Cup champions), the Dublin Demons (runners up in the Australian Rules Football League Ireland) and the Wildcats, who dominated the British season. The Puffins also plan on watching the International Rules between Australia and Ireland, at Dublin's Croke Park. The tour should be a great step towards consolidating the gains made this year in Scotland, and have the players looking forward to 2005.
Comments (0)
---
World Footy News
http://www.worldfootynews.com/article.php/20041008013319521