Steel City Boomerang Cup
Monday, August 30 2004 @ 08:27 am ACST
Contributed by: Brett Northey

The Pittsburgh Wallabies are an Australian Rules footy club based in Pennsylvania, in the northeast of the US. The following is a release from them regarding their upcoming tournament.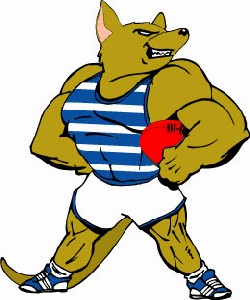 The Pittsburgh Wallabies are proud to announce their upcoming Steel City Boomerang Tournament that will be held on the 11th of September, 2004. The tournament will feature the Philadelphia Hawks, Cincinnati Dockers, North Carolina Tigers, and of course the Pittsburgh Wallabies. The tournament will be held in Latrobe, Pennsylvania. For more information about the tournament, check out Pittsburgh Footy.
Comments (0)
---
World Footy News
http://www.worldfootynews.com/article.php/20040821085749385