Sunday, September 21 2014 @ 03:06 PM ACST
Contributed by: Wesley Hull
Views: 195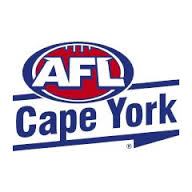 The following article by Paul Daley in The Guardian newspaper looks closely at the work done by Rick Hanlon and his team at AFL Cape York House in Cairns. Having been associated with Rick and his work since 2005, and coached a number of the kids now at Cape York House, I have a strong interest in its future as an establishment that can change the lives of young indigenous and non-indigenous people by developing not only the footballer but also the person.
In a recent interview of my own with Rick he discussed the hope that AFL Cape York House would grow beyond the indigenous student base it currently has and take on a more multicultural makeup in coming years, further developing the game and of course an even wider audience of young men.
This year saw the maiden season in the AFL Cairns competition for the Cape York Eagles, the teams for which the AFL Cape York House boys play. In their first season the Under 15 team won the premiership beating Pyramid Power. The Under 17 Colts team also reached the Grand Final going down to Port Douglas.
The following extract from Paul Daley's article gives an insight into Rick Hanlon and the history and future of AFL Cape York House.